Great beer isn't the only thing you need to keep customers coming back. Standing out from the competition requires a truly, exceptional customer experience. Your patrons are looking for a place to unwind, make memories and compare a few drinks with friends. How do you make sure they choose you every time?
Here are 6 ways you can impress the craft connoisseur and keep them coming back.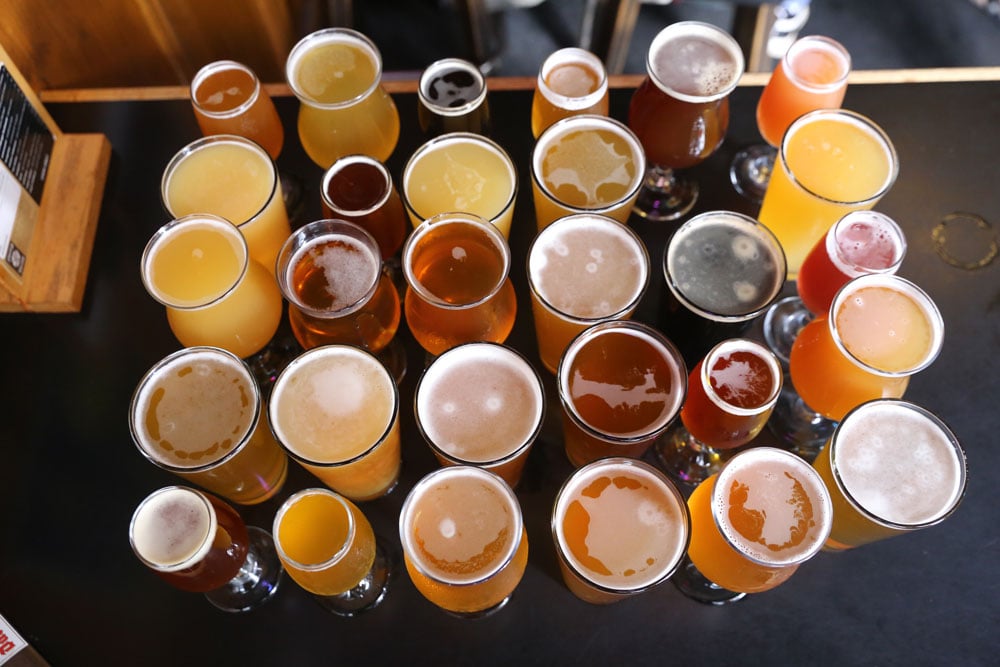 1. Ensure your waitstaff has basic beer knowledge
When customers are faced with unfamiliar brews, having a server who can make proper recommendations is crucial for building your reputation as a quality beer bar. Equip your waitstaff with the right tools and information needed to understand your menu and basic beer terms so they can sell more, build trust and keep your patrons happy.
2. Build customer loyalty with a rewards program
In the competitive craft industry, building loyalty with your customers is key. Not only do rewards motivate someone to check out your brewery, but it's what keeps them coming back. You can offer rewards such as discounts on beer, their own custom beer glass or invitation-only release parties for reward members. Launch your loyalty program through an app for maximum customer engagement. Beer enthusiasts love breweries that interact with them on a personal level!
3. Keep your beer menu updated
It's not uncommon to run out of a beer—especially if it's a rare brew. But while it happens, there's nothing more frustrating for a beer enthusiast than placing their order and finding out none of their top brews on the menu are available. Keep your in-house craft beer menu updated—whether it be on a chalkboard or digital display. And let customers know what to expect before they walk in the door by keeping an updated tap list online.
4. Maintain cleanliness from the front to the back
Cleanliness in a beer bar goes far beyond the dining area. Glassware, kegs, taps and draught systems need to be continually sanitized and maintained. Proper draught etiquette should also be utilized, which requires a glass always be rinsed before filling and the tap faucet should never come in contact with it.
5. Don't freeze glassware or packaged beer
Unlike a mainstream brew, most craft beers are meant to be served at warmer temperatures. If your glassware is frozen, the cold glass will inhibit the drinker's ability to properly taste the beer. Glass also gets brittle in cold environments, so packaged beer should not be stored at freezing temperatures.
6. The right glass for the right beer
If you want to stand out as a quality beer bar, you need to perfect each detail. Correctly pairing each beer style with the proper glass is a big expectation of the craft connoisseur. After all—it greatly affects the brews appearance and aroma. Check out our guide to pairing beer with glassware.
Draft a plan for your brewery with help from our handy business guide that covers everything from starting a brewery to product sourcing and custom solutions.