There are countless breweries and distilleries you should tour across the United States, but if you ever find yourself venturing over to Emerald Island, there a few places you absolutely need to stop, and one of those is the Smithwick's Experience in Kilkenny, Ireland.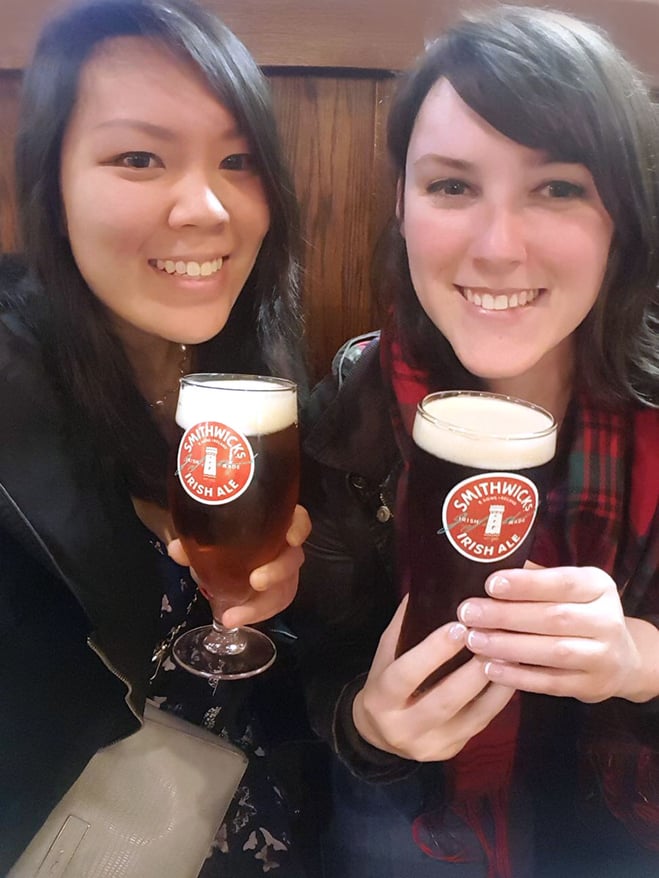 Boelter's own Caly (right) with a friend exploring the Smithwick's Experience in Kilkenny, Ireland.
Kilkenny is a medieval city about an hour and a half south of Dublin. Known for its beautiful castle, its hurling (not what it sounds like) and its pubs and beer it is no wonder it's a favorite stop for many travelers.
In fact, brewing has been taking place in Kilkenny since 1231 AD. That's when 3 Franciscan monks from the Abbey of St. Francis began crafting beer from the abundant natural landscape and well nearby. Fast forward to the year 1710. John Smithwick had just moved to Kilkenny and partnered with Richard Cole who had recently purchased the very land where the Abbey of St. Francis had stood. The duo brewed their first pint that year, and Smithwick's Brewery (pronounced smid-icks or smith-icks), has been making a name for itself with its Irish ales ever since.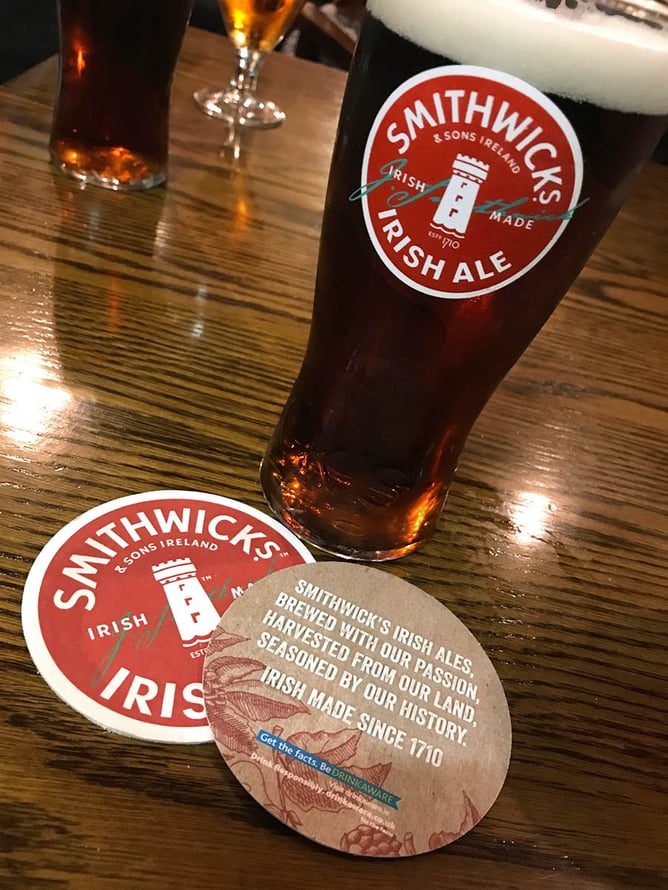 That's not to say it was an easy path. Smithwick's Brewery has survived against all the odds having faced a great famine, rebellions, two world wars, and economic crisis. But Smithwick's and their Superior Irish Ale made it, primarily due to the love and support of their local community. In 1950 Smithwick's first began exporting their beer to Boston, and in 1965 a brewery by the name of Guinness purchased them. Have you heard of them?
Today, both are a part of the Diageo distribution network. Boelter is proud to have been working alongside Guinness and the entire Diageo network for over 20 years as their American branded glassware and point-of-sale product fulfillment partners. We cannot wait to continue learning the stories behind these brands and each of the inspiring businesses we work with every day.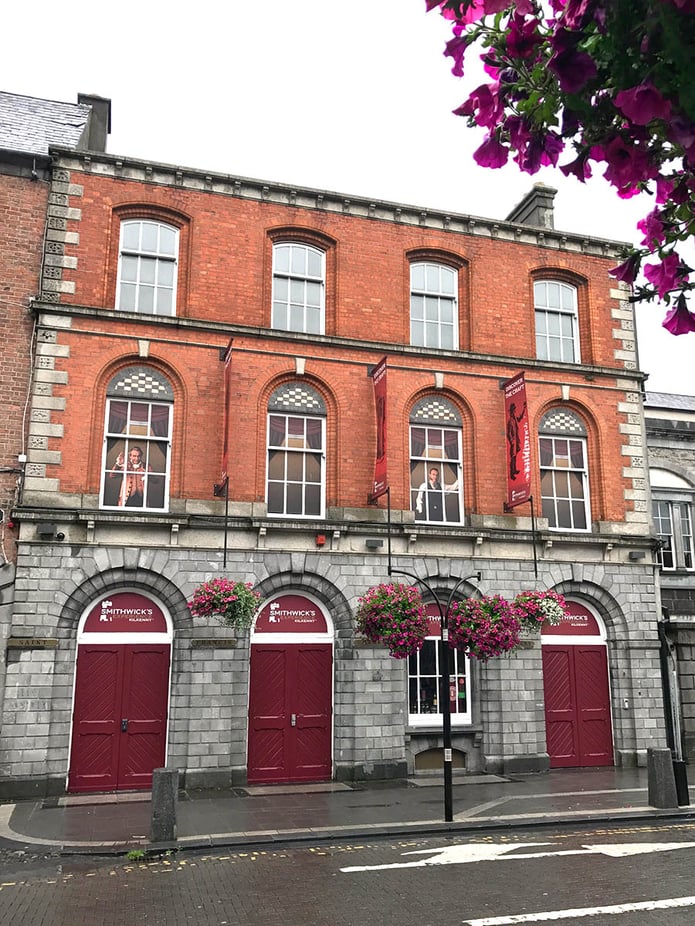 Outside the Smithwick's Experience.
If you would like to hear the Smithwick's story for yourself, stop by Kilkenny the next time you cross the Atlantic and head to the Smithwick's Experience tour. While ale is no longer brewed on location, the family has preserved the brewery and some of the original Abbey of St. Francis to help share their story with Smithwick's and beer lovers from around the world.
Oh, and don't forget to drink your complimentary pint of Smithwick's on the way out.


Cheers!


---