Meet Erin.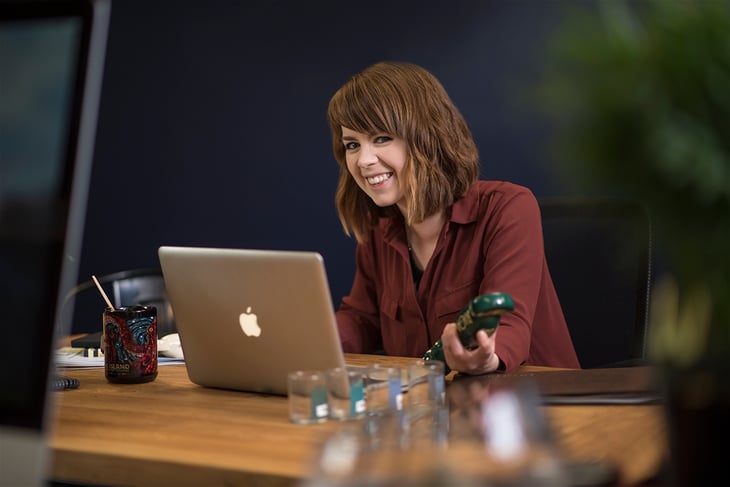 Erin is one of Boelter's talented designers. She also has a passion for craft beer.
That's why we decided to send Erin on an adventure to visit our tap handle manufacturing plant, Chrislan Ceramics in Maple Ridge, British Columbia.
She was excited to learn the ins and outs of ceramic tap handle creation so she could begin helping Chrislan out state-side. Here are Erin's notes from her trip to Canada:
Day 1:
What Makes Chrislan Different?
Walking into Chrislan, I met with the legendary Kevin, their lead designer. We kicked off my visit right away with a tour of the offices and manufacturing floor. What surprised me the most while wandering around was how efficient the facility was! The whole setup was amazing. Over the years, I have been to other manufacturing plants that were hot, frenetic, and honestly miserable. However, because of Chrislan and Boelter's mission of quality and commitment to process, the whole environment felt calm with involved employees moving large volumes of orders through the plant. There is a lot of person to product interaction that goes on, and the team is genuinely passionate about the process.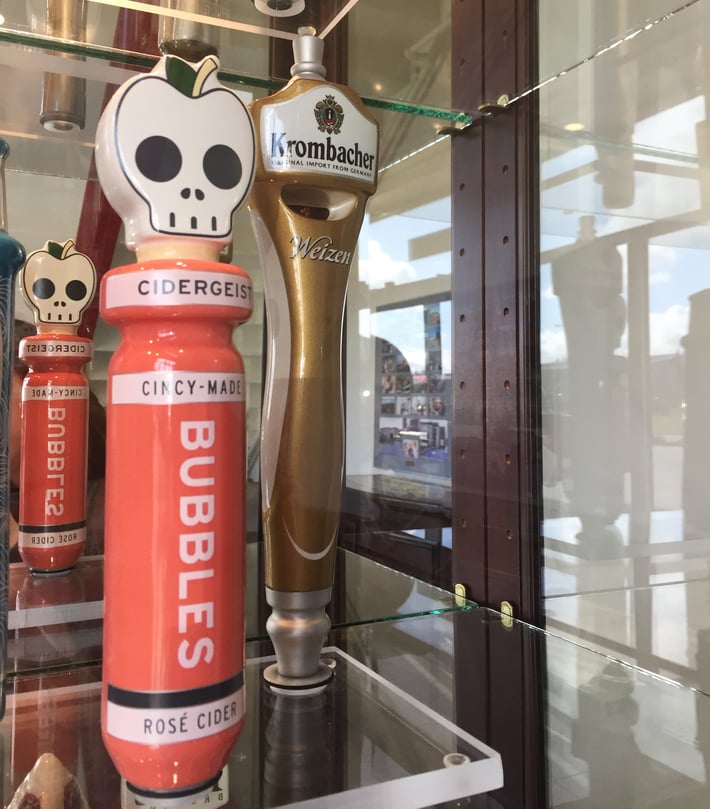 After our tour, I had the chance to sit down with Cathy, a member of the Boelter/Chrislan sales team, to find out how they kick off their relationships with breweries! First and foremost, she gets a firm grasp on a client's culture and their marketing goals. For example, she often asks how a brewery is planning on making their new tap handle stand out among 10 to 50 other beer options, and how will it fit their existing brand image and voice? Sometimes these questions are easier asked then answered!
This led me to ask Cathy what made Chrislan ceramic tap handles better than other tap handles. For her, the answer was easy, "Design, durability, and service." She said, "Not only are ceramic tap handles beautiful and easy to customize compared to those made of plastic or other materials, but they are also incredibly durable." That's definitely not the first word that crosses my mind when I think of ceramics! The sturdiness comes down to Chrislan's patented methods. In the finishing stages of production a proprietary process is incorporated into the handle, which allows for maximum durability and strength, keeping the tap handles looking their best.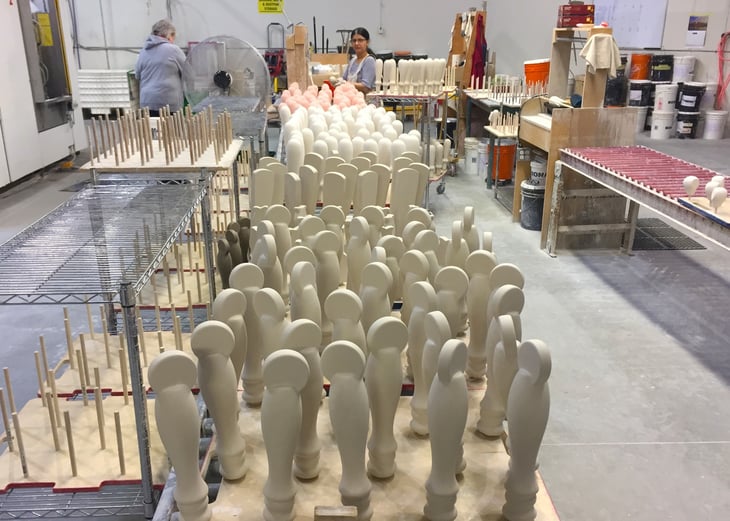 Using ceramics isn't the only element that sets Boelter's Chrislan plant apart. Maple Ridge is just outside of one of the greenest cities in the world: Vancouver, Canada. Because of this, buying local supplies and keeping their facility environmentally friendly is very important to everyone at Chrislan. The team is also passionate about recycling, energy and water use reduction, and offer organic inks for handle decoration. Overall, the group has managed to reduce their total amount of waste by over 75%! That's incredible!
The icing on the cake? The plant's house tap handle shapes are crafted and delivered faster than any of the other leading tap handle manufacturers in North America. Keeping production on this side of the ocean has its benefits.
Final Score
Ceramic Tap Handles: 5+
Other Handles: 0
---
Day 2:
Tap Handle Design & Consumer Research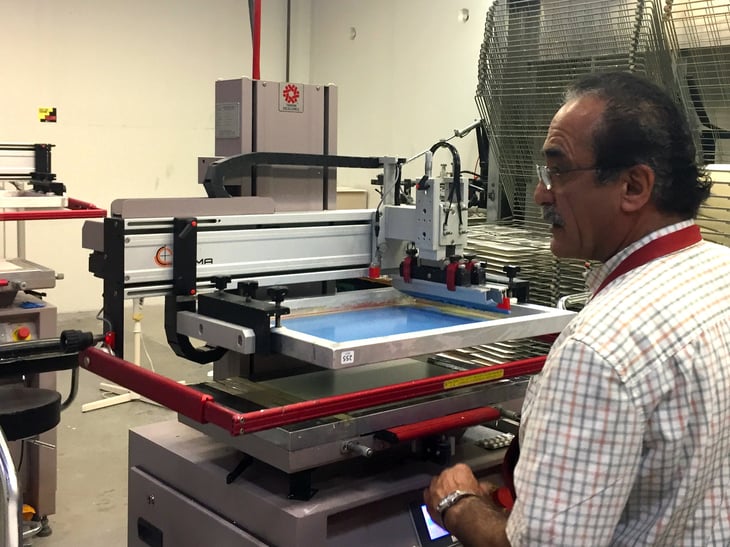 I was excited for day two at Chrislan. Why? As a designer, I get giddy when the time comes to learn a new design process! Instead of rambling through the day, I'll give a quick overview of how a tap handle is designed:
After a brainstorming session gives designers and clients a clear vision of what can be achieved, Chrislan begins with technical drawings to translate the initial concepts into a production ready form. Although breweries can upload artwork for a house handle shape, Chrislan also offers the option to create a custom shape. Once the drawing is complete, we create a realistic rendering to send to the client for approval.
Upon approval, Chrislan creates a 3D model of the tap handle, which allows the client to see it from all angles. The model is then used to create a blank for a ceramic mold. Do you know what that means? We get to use the 3D printer! And it's just as much fun as it sounds. Once this 3D print is approved, it's programmed into the printer and left overnight to create a physical pattern.
Next, it is time to learn decorating. The most important part! Currently, Chrislan offers four types of art printing options in order to achieve desired looks. They work vigorously to offer as many handle colors as possible with their glaze and powder coating technologies. Once the handle is decorated, it's time to finish it off by leaving it to fire in a kiln overnight. Done!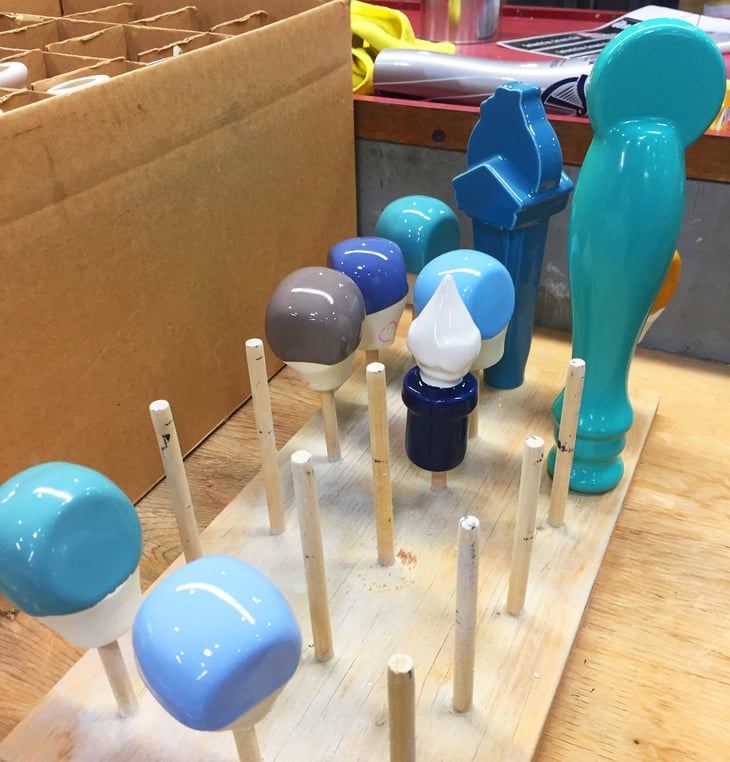 After the design walkthrough Kevin and I were getting awfully thirsty, so we decided it was time for some much needed "Consumer Research." We wound up heading to two breweries, including Foamers' Folly Brewing Co., who, of course, had Chrislan make their tap handles. Not only were the handles beautiful, but the beer tasted great. This was evident though, as there were a number of British Columbia Beer Awards displayed behind the bar. (Fun fact: Chrislan also made the BC Beer Awards!)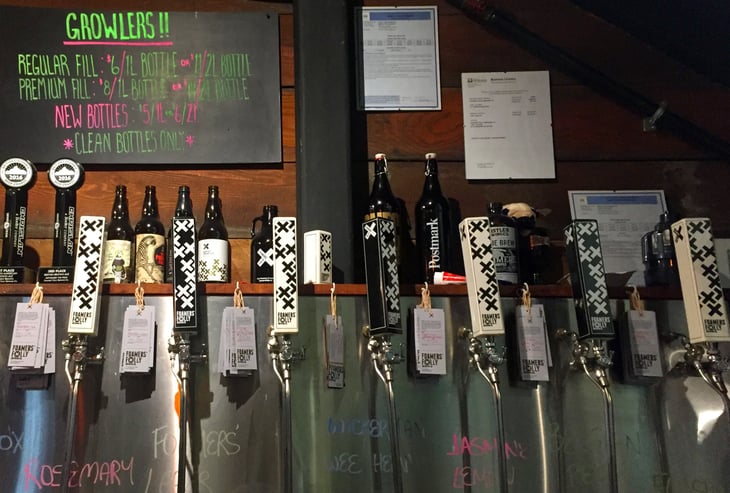 Day 3:
3D Printing and Goodbyes
As my time in Maple Ridge, B.C. wound down, I was released to my own devices within the plant.
Since the 3D design I worked on the day before was printed, Kevin and I prepped it for the mold, and afterward, began working on new tap handle designs. Chrislan produces thousands of Ceramic Tap Handles a week for breweries across Canada and the United States. As more and more craft breweries pop up across North America, this number continues to climb, along with the efficiency and the enthusiasm of Boelter's Chrislan team.
My last day came and went, and the time had come to head back to Wisconsin. Kevin was kind enough to drive me to the airport, and we said our goodbyes. Unfortunately for us at Boelter (but fantastic for him) he is leaving Chrislan shortly to start up his own brewery. But don't worry, this relationship hasn't ended. After all, he had his new tap handles made with Boelter, and there's always more room for consumer research!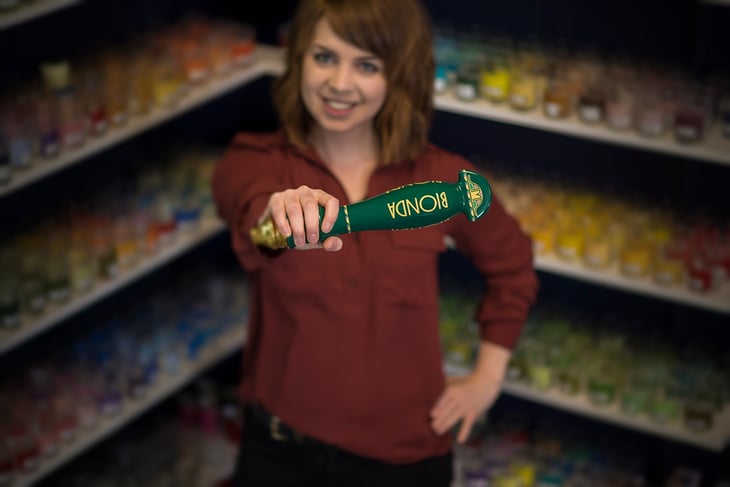 Cheers!
Learn everything there is to know about tap handles from design and dimensions to materials and processes.