Did you know there are now over 6,000 operating craft breweries in the U.S.? And that's up 16% from last year.
Entering the craft beer market can be a real challenge. And startups aren't the only ones vulnerable to this fierce competition. Staying competitive in this rapidly growing market is crucial now more than ever.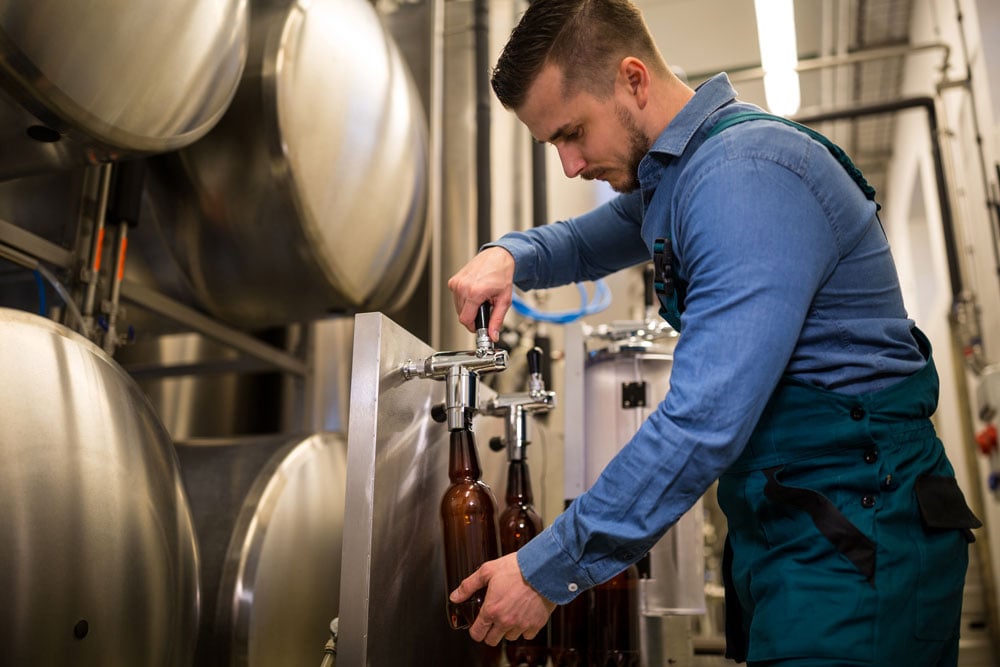 Here's a few ways you can gain a competitive advantage.
Leverage new technology
Technology has become a huge part of this industry due to its retail integration. Consolidating various tools, spreadsheets and systems into a brewery-specific solution can save you a lot of time and money in the long run. This could include automating processes such as warehouse management, keg tracking or compliance. Or an automated restaurant marketing app that extends your restaurant's reach through custom targeting, right-time/right-fit messages and photo pushes to your patrons and a digital loyalty program.
Build a reputation on quality
There's no doubt quality brew is the basis of your business—and it goes beyond customer loyalty. Today's beer production comes with a strict set of quality control protocols, weeding out the inconsistent brewers. Retail chains' shelf set policies are also making it harder to compete, so improve those relationships and build a quality reputation to gain coveted shelf space.
Differentiate your brews
Beer enthusiasts go to brewpubs for their exclusive varieties—so don't be afraid to experiment with creating new, exclusive brands. Releasing a rare, unique brew will keep your brewery an industry hot-topic.
Hone your business side
It's no surprise the market continues to become saturated—there are a lot of brewers making great beer. That makes focusing on the business side extremely crucial. Analyze your current business strategies—can your procurement process be streamlined? Are you able to adapt to local markets?
As the industry grows, finding ways to not only compete but lead will keep your brewery front and center. Following these four tips will help you stand out against the competition and keep you on the road to success.
Draft a plan for your brewery with help from our handy business guide that covers everything from starting a brewery to product sourcing and custom solutions.