Here at Boelter, we get asked all the time, "What does Total Fulfillment mean?"
Does it mean we will help our customers feel more fulfilled?
Well yes, but that's not the main point.
Does it mean Boelter will deliver a full line of branded products, from glassware to t-shirts?
While that is definitely the place to start, no. Total Fulfillment is much more than creating branded products.
In fact, if you think about it, Boelter Total Fulfillment is exactly what it sounds like. Working together with your brewery or distillery, we will create a customized, a la carte program for your branded products that will help you scale your promotional campaigns, build sales for your beverages, and ultimately grow your brand. From designing products that fit your brand's image and your customer's lifestyle to creating streamlined e-commerce, inventory, and delivery plans, we will focus on your promotional merchandise so you can focus on the beer and spirits.
Still not sure what we are talking about?
Our talented design team has created this helpful infographic to lay it out: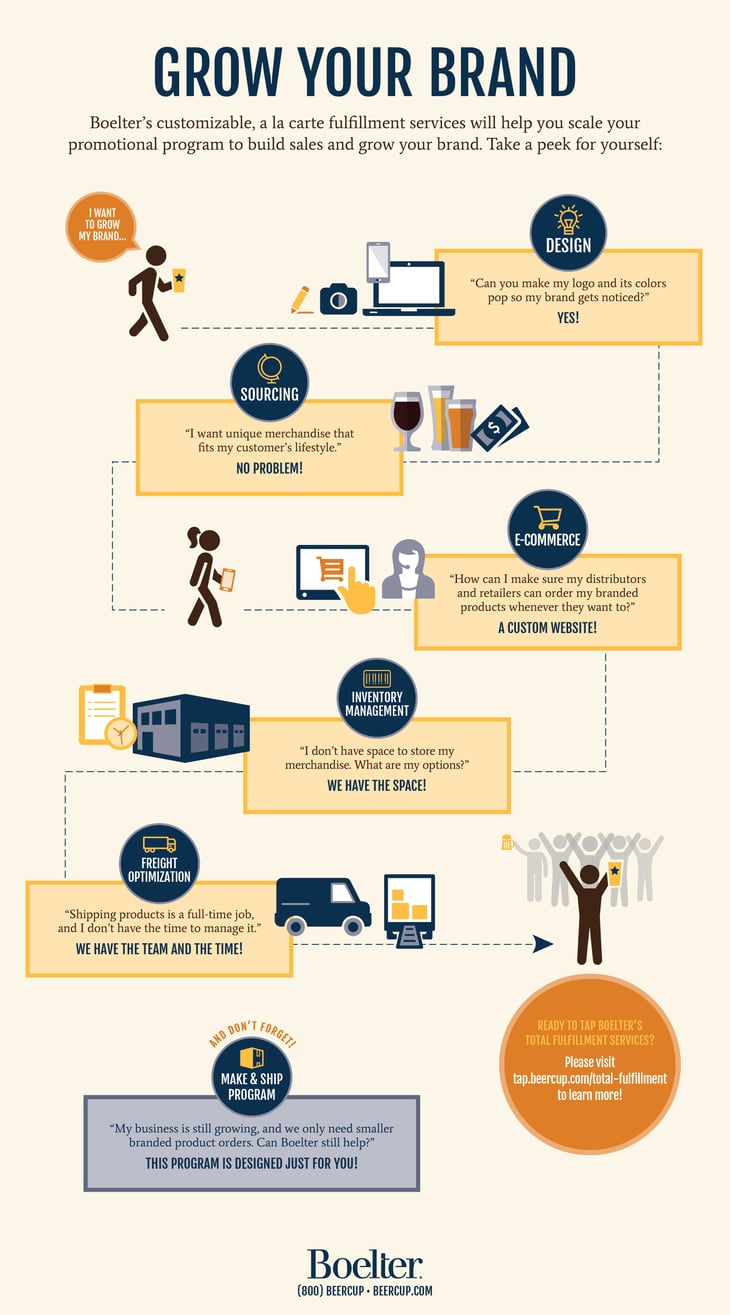 Are you ready to start a conversation about Total Fulfillment?
Give us a call today at 1 (800) BeerCup, or check out our website to learn more about our services.
Cheers!